.
Welcome to the website showcasing the Photographic work of
F. S. Bannister.
Originally from Scotland, F. S. Bannister is a
Chartered Architectural Technologist
currently living and working in California's Central Valley. His Architectural work also includes Architectural Photography, documenting and providing visual records of completed projects. When he is not making photographs of Architecture and Building Construction, other subjects that get his attention include, Wildlife, Portraits and Travel, with images from both Europe and North America.
Click on the "the photographs" tab above to view his latest work.
Select a Gallery, then click on each photograph for more information about each image.

Photographs from New York City.
See some of the New York images being made, watch the FlyNyon - New York 2018 Video
on Fraser's You Tube Channel.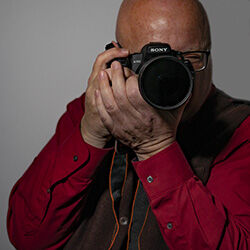 Updated: June 2023